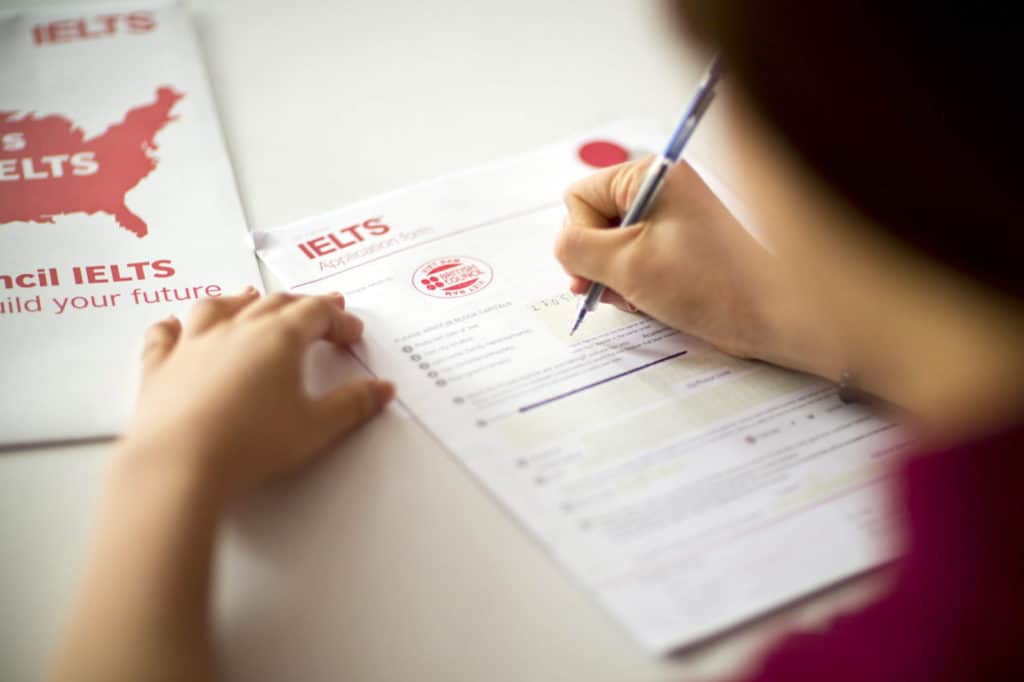 Program Description
Focus and direct your study through concentration on carefully selected grammar, vocabulary and intensive sample task review. This 100 hour program is a must for struggling IELTS candidates that need to improve their score for immigration, education or employment purposes.
Students can explore 1000s of sample IELTS questions in reading, writing, listening and speaking, in combination with caring instructors who provide individualized written feedback on speaking and writing practice activities. This program combines learning innovative tips and tricks for IELTS tasks with lessons that will help you improve your language skills in specific areas that directly relate to higher scores.
This program is best suited for students wishing to attempt the General Training Exam (Academic supplement in development) who would like to score between 6 and 8 bands. Students should already be comfortable reading, listening, speaking and writing English.
Program Features
Self paced: learn anytime day or night, focus on the areas where you need to improve, take up to 3 months to complete the course
Hand marked speaking and writing assignments using IELTS criteria
Grammar lessons and practice activities designed to take your speaking and writing responses from simple to advanced
Intensive lessons and practice activities for every task type and part of the reading, listening, speaking and writing modules of the exam
Content is arranged into units matching IELTS themes so you can learn huge amounts of new vocabulary and be able to respond to difficult questions related to social issues
Sample responses and detailed task reviews
Mobile-friendly content*
Learning Objectives
By the end of this program, students will:
Practice and learn how to correctly respond to every essay and letter question type
Practice and understand how to approach every task type on the listening and reading sections
Improve their use of advanced vocabulary related to common IELTS themes
Improve their use of advanced grammar features in order to vary tense and sentence structure and convey precise meaning
Complete a mock exam and numerous practice activities under realistic exam conditions
Minimum Technology Requirements
PC -Pentium III 600 MHz processor or faster, 256 MB RAM or greater (512 MB recommended), Windows XP/Vista/Win7 MAC- Intel x 86 based processor, 512 MB RAM or greater (1 GB recommended), Mac OS-X 10.5 (Leopard) or 10.6 (Snow Leopard); Google Chrome Browser; Speakers or Headphones; Microphone; Camera or Smartphone to take digital photos; Reliable and unrestricted internet connection; comfortable using the internet.
*Much of the course content can be access via the Moodle App (iOS and Andriod), however students should have access to a laptop or desktop for the best learning experience.
Fees
Limited Time Introductory Pricing 
$549
$995
This program does not require approval from the Private Training Institutions Branch (PTIB) of the Ministry of Advanced Education, Skills & Training as such students are not eligable to file a claim against the Student Protect Fund.