One of the best things about the Canadian education system is that it's always improving, based on research and new methodologies, in order to enhance the learning experience for both students and instructors.
If you started school outside of Canada, you might have experienced learning in a different way. Most individuals adjust their learning styles to the education system they have been involved in since their early foundational years. For this reason, adult learners in Canada could experience a version of "cultural shock" in the education system, as the classroom routine can be quite different.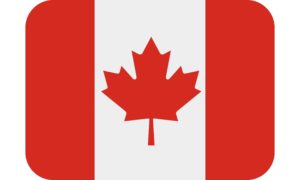 Here are some things that you should expect when studying in Canada. 
Learner-Centred Curriculum 
The Canadian education system is learner-centred. This means that, to a certain extent, learners have control over how and what they learn. They actively participate and reference their own goals in order to decide where they would like to expand their knowledge and skills. The teacher's role is adjusted according to students' needs. In other words, in a student-centred curriculum, nothing is set in stone. It could be said that the teacher is more like a "facilitator" who makes sure students have what they need in order to be successful. 
While course objectives and outcomes remain the same, the approach taken to reach those goals is flexible and dependent on learners' experience, learning styles, and expectations. The instructor evaluates learning materials and resources to match student's needs. This approach facilitates independence which is a soft skill valued by employers, for example. 
Critical Thinking Component 
The Canadian education system encourages critical thinking from the onset. Simply put, critical thinking refers to the ability to analyze information gathered through observation or experience. It's a self-guided approach in which a person thinks logically and tries to form an opinion, or connection between ideas, based on facts and experience. Critical thinkers are usually able to solve problems better than individuals who base their problem solving skills on instinct. Being able to systematically approach a problem is a desirable skill employers look for. Therefore, Candian schools incorporate this skill into curricula and teaching practices, so graduates are qualified and able to face real life challenges. 
Experiential Learning 
Most trade, business, and technology programs taught in Canada offer an experiential learning component in which students apply the knowledge they acquire in class through hands-on experiences. These opportunities are usually offered as part of educational programs to provide chances for extended learning opportunities, to experiment and gain essential professional skills, and to acquire valuable work ethics and habits. Such opportunities allow learners to evaluate their own skills, identify their own strengths and weaknesses, and build a professional network. 
In conclusion, in a Canadian classroom, students are expected and encouraged to ask questions, provide opinions, and share their experiences. They gain the skills needed not only to pass a course or a test but also to prosper as professional individuals in the Canadian labour market, armed with skills, experience, and references. At the end of their academic journey, they will be autonomous learners with full control over their future and professional development opportunities.