What It's Like to Work in the Hospitality Industry in Canada
In Canada, hospitality-related employers welcome thousands of new Canadians and foreign workers into their workplaces each year. It's a booming industry that's ripe for even more growth as tourism, dining and recreation experiences become more popular. Some people may wonder what it's really like to work in this type of job. Keep reading to see if you would be a good fit!
Front or Back of House – the Choice is Yours!
On the surface, the hospitality industry seems to only employ outgoing individuals in public facing roles such as front desk agents or servers, for example. The truth is that there is a whole contingent of people working behind the scenes in the back of the house. The type of roles in this department are diverse: there are opportunities for people who like to work alone, for those with developing language skills and even for those who prefer not to interact with the public at all. So while it's best to be a "people person" if you're working in a customer service role, it's amazing how many people will find their voice after being in this environment.

Promotions Are Yours for the Taking
Experienced employees are valued in any industry, but in hospitality, knowing the ropes goes a long way and progression into a management role can happen quickly for anyone looking to take on additional responsibilities. In addition to moving up your own department, lateral moves into other types of work are certainly possible, depending on the size and nature of your workplace. Do you have an interest in finance, marketing, or purchasing? All of these types of executive level careers are available within the industry. To boot, the applicants with the strongest roots in the industry are more successful in the application process and on the job as they understand business functions on the whole better than those without such a background.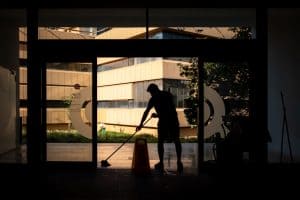 A Diverse, Hardworking Team
Your coworkers can make or break a day at work and hotels and restaurants are known to have the best groups of staff around. If meeting people from all over the world is on your agenda, you've come to the right place. Teams become naturally close working together to create plans, solve problems and deliver great service over the course of some (admittedly) long shifts. These shared experiences bring people together and help to form bonds that last a lifetime.
Canadian Hospitality
If you choose to work in hospitality in Canada, not only will you have the opportunity to work in world class resort towns, you will also have the opportunity to provide a distinctly Canadian brand of service. Canadians are known worldwide for being polite, but we're also more casual and down to earth. While not entirely eliminated, old school stuffy attitudes are being phased out in favour of more relaxed interactions, which are seen as being more comfortable for the guest as well as the employee. Who knows, you might even be able to crack a joke here or there!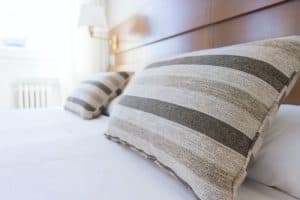 From Whistler to Banff, all the way to Niagara Falls, and beyond to the Maritimes, Canada presents itself as a global destination in countries all over the world. Whether you work in the city, in a remote area or somewhere in between, the hospitality industry provides career opportunities for everyone.
If you're interested in working in Canada, our Hospitality Futures program can provide an in-depth overview of the industry. Contact the Admissions Department for more information.