Many people looking for jobs in Canada might look for certain types of work that do not require much interaction with the public or other coworkers. A newcomer with developing English abilities might prefer to work in such positions to avoid the anxiety associated with socialization. Although the opposite type of work might be challenging to some foreign workers in North America, it definitely has a great number of benefits.
Benefits of English Speaking Jobs

1. English speaking jobs PAY MORE, relatively!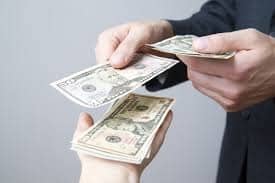 In general, jobs that involve a high level of human interaction pay more compared to jobs that only require minimal one-on-one interactions. Interacting professionally with customers or clients, answering their questions, offering help, and handling transactions are all assets when it comes to a job that puts you on the front line. A job that requires you to make extra effort to retain customers and promote the business can pay you more. For example, according to the Canadian Job Bank, the average wage of cleaning workers is $16.00 per hour, while home care support workers receive an average pay of $20 per hour. Without underestimating the hard working conditions for cleaning workers, a home support worker needs to have extraordinary communication skills to deal with vulnerable seniors who naturally love to chat.
Another example is tailors, who need to have specific detailed conversations with clients to be able to get the job done. According to the Canadian Job bank, tailors in the Vancouver area of B.C. get paid around $16.10 per hour, which is a decent number compared to sewing machine operators who receive only $14.00 per hour.
2. English speaking jobs help you learn English

A second language is learned with lots of effort, but it takes a greater effort to be maintained. An English language speaker who scored a 6 in IELTS might find it hard to maintain that level of language proficiency if he/she takes a non-English speaking job for a long period of time. A number of our students reported that their ability to freely express their mind in English has declined after staying in such jobs for a long period of time. Our best advice to newcomers is to find a job that exposes them to the maximum amount of English and that requires substantial involvement with customers. Moreover, working in a solitary environment often only intensifies the feelings of isolation that new immigrants often experience.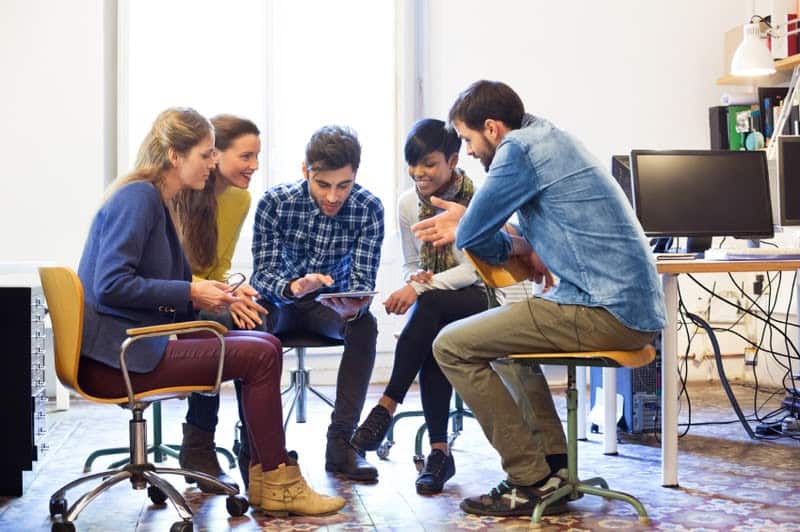 An English speaking job provides immense opportunities for you to not only to maintain but also improve your English. Here are some examples of how you can improve your English in an English-speaking job.
Learn new vocabulary and phrases while participating in casual conversations with your coworkers during breaks.
Improve your critical thinking skills in English as you follow instructions form your boss or supervisor.
Enhance your public speaking skills in English while explaining products or promoting business services to customers.
Practice your writing skills while completing reports about incidents that took place during your shift.
3. English speaking jobs help you fit in the community
Language and culture are inseparable. There are great things that you can learn about the culture of your new community by working in a diverse socially demanding work environment. Most businesses in North America value their multicultural teams and progressive work environments. Out of a growing need to recruit globally, many businesses have instituted regulations and policies to ensure that all staff members work in a safe environment in which they can celebrate their traditions and appreciate the differences of others. Over time, Canadian working culture has evolved to embrace these notions. As a result, newcomers are respected and encouraged to share their values while being given ample opportunities to learn about the work culture and fit in.
Beyond a doubt, the diversity of a workplace reflects the cultural diversity of the communities they serve. Whether it's a nursing home, a restaurant, a retail store, or an office, there is always a unifying organizational culture. Understanding that culture at work makes you more confident while interacting with others who do not share your background or values.
"There are great things that you can learn about the culture of your new community by working in a diverse socially demanding work environment."

Take advantage of every situation at work to learn something new. Do not limit your observations to language. Monitor your colleagues' body language as well. Observe how they value their personal space, how they maintain eye contact, and how they dress, sit, or stand in different situations.
In conclusion, do not hesitate to apply for a job that takes you out of your comfort zone and puts you on the front line where you have to interact with many individuals each day using your second language. The outcomes are definitely worthwhile.